Do you want to discover your customers experience of your service? Do you want to move your teams understanding so that they can design for what your customer needs and align it to your straegic goals.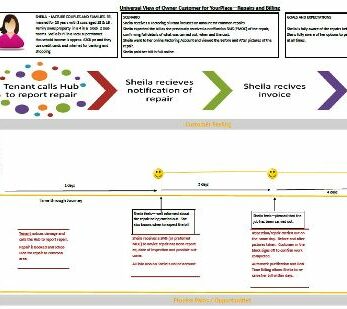 Customer Journey Maps are a collaborative pictorial tool designed to capture and structure these experiences into a robust repeatable process.​
Work with your customers to map their current and future experiences of your service. Travel with them through their touchpoints, barriers and pain points and co-design improvements for better outcomes.
Using Brainstorming, Rich Pictures, Root Definitions and Customer Journey Mapping tools drawn from UX and Systems Practice and Thinking you can provide your team with the tools to understand your customers.
Case Study: Heinekin -International Brewing Company
Task: A project comprising multiple cross functional teams was tasked with designing a better delivery service for their customers.
Outcomes: We designed a programme that would move the teams to a customer centric point of view in order to find out what matters to the consumer.
The process of engaging the team with their separate and diverse delivery experiences, utilising and sharing that knowledge using innovation tools resulted in information sharing between the teams which hadn't occurred until that point. This resulted in new perspectives, ideas and a series of positive, relevant internal changes that directly benefited their customers.