Customer Journey Maps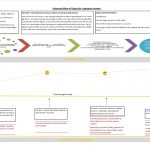 Do you want to find out your customers experience of your service? Customer Journey Maps are a pictorial tool for capturing and structuring these experiences into a robust repeatable process.​
Map their current and future experiences of your service through their touchpoints, barriers and pain points. to design improvements for better outcomes.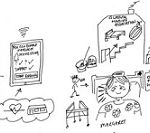 Customer Storyboards
Create a pictorial story of a 'day in the life of your customers'. ​Find out what matters to them and how and when they access your services. Identify areas for improvement ​ by using a powerful empathetic tool to communicate clearly who your customers are and what they need.